CASEM would like to thank its 2019 conference Sponsors and Exhibitors
---
CORPORATE
---
Synvisc-One (hylan G-F 20) is a viscosupplement injection for osteoarthritis of the knee. Made from a natural substance that lubricates and cushions your joint, Synvisc-One can provide knee pain relief and improved mobility over 6 months with just one simple injection.

Come visit us at the Pendopharm booth and learn about Cingal™, a unique combination treatment for fast and sustained relief from osteoarthritis knee pain and our orthopedics portfolio.
---
DIAMOND
---

DJO is a leading global medical device company providing solutions for musculoskeletal and vascular health, and pain management. The Company's products help patients prevent injuries or rehabilitate after surgery, injury or degenerative disease. DJO's products are marketed under the brands Encore, Cefar®, Ormed®, Chattanooga, Compex®, Aircast®, DonJoy®, OfficeCare®, ProCare®, SpinaLogic®, CMF, OL1000 and OL1000 SC. For additional information on the Company, please visit www.DJOglobal.com.
---
PLATINUM
---

Össur is a global leader in providing innovative OA and Injury Solutions to help you meet the needs of your athletes. Stop by our CASEM booth #20 to see our complete line, including CTi® ligament knee braces, Unloader® osteoarthritis hip and knee braces, the Rebound® line of knee, hip, ankle and walker products, and FormFit® ankle, knee, shoulder and wrist braces.
OrthoMed is Canada's Online Brace Store. We have the best customer policies in the industry: Fast Free Shipping Canada Wide, 30 Day Money Back Guarantee, and Free Size Exchanges! Free toll-free and online chat advice: Our staff have experience in orthopaedic conditions, sports injuries, fracture, and osteoarthritic treatment care.
Bioventus is an orthobiologics company that delivers clinically proven, cost-effective products that help people heal quickly and safely. Its mission is to make a difference by helping patients resume and enjoy active lives. The orthobiologic products from Bioventus include offerings for osteoarthritis, surgical and non-surgical bone healing. For more information, visit www.BioventusGlobal.com and follow the company on Twitter @Bioventusglobal.
---
GOLD
---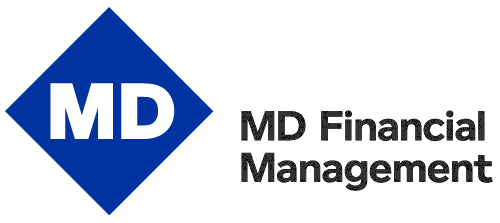 ---
SILVER
---

Breg provides premium, high-value sports medicine products and services that advance orthopedic patient care. From pioneering cold therapy and innovative bracing, to caring customer service and award-winning orthopedic practice solutions, Breg delivers a 360°customer experience unmatched in the industry. Founded in 1989, Breg is based in Carlsbad, CA. Visit www.breg.com.
---
ULTRA SOUND PARTNER
---
GE Healthcare provides transformational medical technologies and services that are shaping a new age of patient care. Our broad expertise in medical imaging and information technologies, medical diagnostics, patient monitoring systems, drug discovery, biopharmaceutical manufacturing technologies, performance improvement and performance solutions services help our customers to deliver better care to more people around the world at a lower cost. In addition, we partner with healthcare leaders, striving to leverage the global policy change necessary to implement a successful shift to sustainable healthcare systems. Our "healthymagination" vision for the future invites the world to join us on our journey as we continuously develop innovations focused on reducing costs, increasing access and improving quality around the world.
---
EXHIBITORS
---
Certified Athletic Therapists are experts in the prevention, rehabilitation and emergency care of orthopedic injuries.  Best known for on-field care of high performance athletes, ATs follow the Sports Medicine Model of Care, treating a range of patients, from concussed kids to seniors recovering from hip surgery.  Visit www.athletictherapy.org to learn more.
The CCES is an independent, national, not-for-profit organization. We recognize that true sport can make a great difference for individuals, communities and our country. We are committed to working collaboratively to activate a values-based and principle-driven sport system; protecting the integrity of sport from the negative forces of doping and other unethical threats; and advocating for sport that is fair, safe and open to everyone.
Canadian Orthopaedic Supply, exclusive distributors for PUSH and PUSH Sports from The Netherlands.

Innovative braces to protect the wearer from further injury, but also allow them to move!

The Multiprofen CC™ Line are MULTIMODAL topical creams developed to control acute and chronic pain in areas of musculoskeletal pain, inflammation and neuropathy.
Designed For: Soft tissue trauma, rotator cuff tendonitis, Achilles and patellar tendonitis, lateral and medial epicondylitis, plantar fasciitis, heel spurs, Osgoode-Schlatter Disease, OA, post-op pain following TKR. Post fracture care. multiprofencc.ca

Bauerfeind Canada is a distributor of top quality, support and orthopedic products. Bauerfeind sets itself apart with its modern solutions in the medical aid industry that enable an active and pain-free life. The products are exclusively made in Germany and fulfill the most stringent requirements in terms of quality, effectiveness, and wearing comfort!

Emovi inc. is dedicated to providing the highest quality, most technologically advanced products for knee joint assessment to restore patient quality of life. We are a company of knowledgeable, dedicated team members committed to innovation in healthcare.

Esaote is one of the world's leading producers of medical diagnostic systems and internationally acknowledged to be the world leader in dedicated MRI. The Esaote Group is also one of the main players in the sector of Information Technology for healthcare.

Fujifilm SonoSite is dedicated to empowering clinicians to continue innovating the practice of medicine for the sake of providing better patient care.  With more than 100,000 SonoSite machines installed worldwide, we continue to partner with clinicians to bring the benefits of ultrasound to the point-of-care.

Game Ready Canada / Theragun Canada … The Canadian leaders in accelerated post operative and injury recovery.  Rent or purchase to accelerate, improve the quality and take less pain medication".  Used by all professional athletes, now accessible to all patients/customers with our insurance reimbursed funding models.

Healcerion offers a mobile-based ultrasound system that is specifically designed to provide physicians and patients with flexibility and portability. With our experience in emergency medicine and related medical fields, our team understands the importance of accurate, timely diagnostic testing results and actionable information. We are committed to delivering this information to ensure superior patient care and increased satisfaction for both patients and healthcare providers.

HSC Medical is a Canadian distributor of Human and Veterinary Health solutions, who specializes in RADIATION THERAPY – REGENERATIVE & SPORTS MEDICINE – DIAGNOSTIC ULTRASOUND

MDBiologix, originally founded in 2003 as Tamur Limited by Murray Downs is a Canadian company rapidly emerging as one of the leading regenerative medicine companies in Canada. MDBiologix helps guide and navigate the practitioner through this growing industry of regenerative medicine with autologous solutions.  Our Mission Our mission is to provide a high level of expertise using a consultative approach with every customer in this rapidly growing biologics field. Our team will focus on customer and practice needs with our extensive background in sports medicine, orthopedics, pain management, plastics and dermatology.
P.O.P. is the supplier of Sports Medicine braces to teams in the NBA, the NHL, and the CFL just to name a few. We also supply many of the Colleges and Universities in Canada as well.  We're the chief provider of braces to the Canadian Military.  We can undoubtedly help your patients too.  Please visit us at our booth.
Support health and performance through sport and exercise with the Best People, Best Practices, and Best Programs in Sport Medicine and Exercise Science for British Columbians.
To provide leadership and direction to members of the Canadian Physiotherapy Association for the advancement of sport physical therapy by fostering excellence in practice, education and research for the benefit of active Canadians.

ThermaWedge Inc. has developed and patented a device for treating and preventing plantar fasciitis, combining the five modalities recommended by medical professionals into one lightweight, portable device.

Endorsed by physicians, podiatrists, physiotherapists and chiropractors, ThermaWedge® encourages patient compliance at home and discreetly at work by replacing the traditional ball rolling, towel pulling and wall pressing exercises with this amazingly effective "five-in-one" device that includes a cold/hot gel pocket.
| | |
| --- | --- |
| | The Canada Games were founded in 1967 as a vehicle to promote sport for youth as well as national unity. Alternating between summer and winter and cycling through Canada'a Provinces and Territories, we are the largest multi-sport event for young athletes, leaving sport infrastructure legacies in communities across Canada. In order to successful host the Games, we recruit up to 50 sponsored medical professionals (those outside of the host jurisdiction) to come to the Games to provide medical services in the polyclinic and at each sport venue. |
| | British Journal of Sports Medicine (BJSM) is a multimedia portal for authoritative original research, systematic reviews, consensus statements and debate in sport and exercise medicine (SEM). We define sport and exercise medicine broadly. BJSM's web, print, video and audio material serves the international sport and exercise medicine community which includes 26 clinical societies who have over 13,000 members. |
| | Wolters Kluwer Health is a leading global provider of information and point of care solutions for the healthcare industry. Our solutions are designed to help professionals build clinical competency and improve practice so they can make important decisions on patient care. Our leading product brands include Audio-Digest, Lippincott, Ovid®, UpToDate®, and others. |
| | |