Canadian Concussion Collaborative
Welcome to the Canadian Concussion Collaborative (CCC) page.
The mission of the Canadian Concussion Collaborative (CCC) is to create synergy between health organisations concerned with concussions to improve education about concussions, and the implementation of best practices for the prevention and management of concussions.
VISION
To advocate, on behalf of every Canadian, best practices in the prevention, diagnosis, treatment and management of concussion.
For a list of resources and tools about the prevention and management of concussion, consult the CCC concussion resources below.
CCC Resources
Disclaimer: Although this webpage proposes specific elements of information from several sources that were considered current as of June 2018, the Canadian Concussion Collaborative (CCC) acknowledge that the most current emerging research may add to, replace or require a revision of any of these documents. Therefore, the information found on this webpage is not intended to replace seeking help from a trained medical professional with adequate concussion expertise in the process of implementing concussion prevention and management protocols and policies.
About the date of publication of concussion resources: The body of knowledge about concussion is developing rapidly. As a consequence, the date of release of any concussion resource is a very important consideration. Currently, any resource that was released prior to 2013 has a higher risk of not reflecting all the recommendations found in the latest Concussion In Sport Group recommendations published in 2013 (see below). The newest iteration of the recommendations from the Concussion In Sport Group were released in April 2017 following the Berlin consensus conference in October 2016.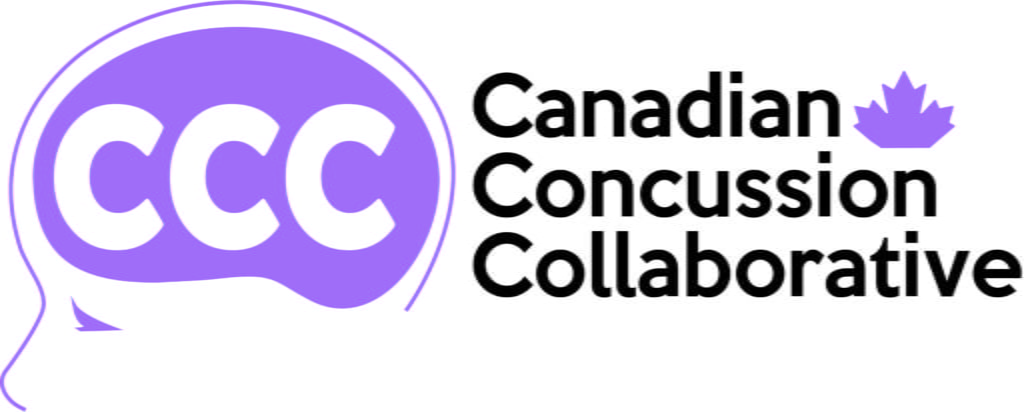 The resources are arranged in the following categories:
Recommendations and Tools from Concussion In Sport Group (CISG)
CCC Publications and Tools
Concussion Publications and Tools from the CCC Member Organisations
Documentation, Guidelines and Tools from other Canadian Organisations (other than the CCC member organisations)
Government Policies and Legislation about Concussion in Canada
Participating Organizations
The CCC is chaired by the Canadian Academy of Sport and Exercise Medicine.
More information about the CCC can be obtained through the CASEM Executive Director;  Ms. Dawn Haworth