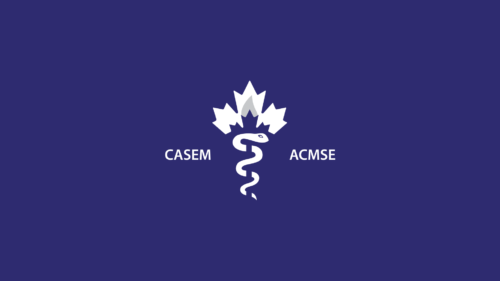 The Canadian Academy of Sport and Exercise Medicine Releases New Statement Urging Policy Makers to Ease Restrictions on Public Space Closures
The Canadian Academy of Sport and Exercise Medicine Releases New Statement Urging Policy Makers to Ease Restrictions on Public Space Closures
Tuesday, April 28, 2020
OTTAWA – The Canadian Academy of Sport and Exercise Medicine (CASEM), the accrediting body for Sport and Exercise Medicine physicians in Canada, today released a new statement urging policy makers, public health officials, physicians, urban planners and others to consider policy, guidelines and infrastructure that will allow for and encourage healthy physical activity with an allowance for physical distancing.
Full statement PDF: "Stay Active, Stay Safe": CASEM Statement onAccess to Physical Activity during COVID-19
"Now, more than ever it is important for Canadians to focus on their health.  Physical activity has many benefits physically and mentally.  Medicine through movement is safe for the vast majority of people.  Encouraging Canadians to be active, in a safe, way should be a priority in the fight against COVID-19," said Dr. Elisabeth Hobden, CASEM President.
Moderate intensity exercise has an evidence based, positive effect on the immune system and these Canadian physicians are concerned that restricting the country's ability to access exercise opportunities during a prolonged 'lock down' may ultimately result in an escalation of chronic disease and mental health issues in the foreseeable future.
"Physical Activity is a key ingredient for healthy living and disease prevention: we must ensure safe access for all Canadians during this ongoing Covid-19 situation," Dr. Margaret Burghardt, CASEM President Elect.
About the Canadian Academy of Sport and Exercise Medicine
The CASEM was developed because of specific medical problems presented at the 1968 Summer Olympics in Mexico, and became officially incorporated on June 8, 1970. Since that time it has evolved from an organization providing medical care to elite athletes at international events to the leading source of information and expertise in the art and science of sport medicine.
About Sport and Exercise Medicine Physicians
Sport and Exercise Medicine physicians have specialized training and skills that position them to be caregivers for active patients of all ages. They have an interest in the promotion of lifelong wellness and fitness, as well as in prevention, diagnosis and management of illness and injury related or affecting sport and physical activity.
Media Contact:
Dawn Haworth
Executive Director, CASEM
dhaworth@casem-acmse.org
1-613-852-5851
Twitter: @CASEMACMSE
Instagram: @cansportmed