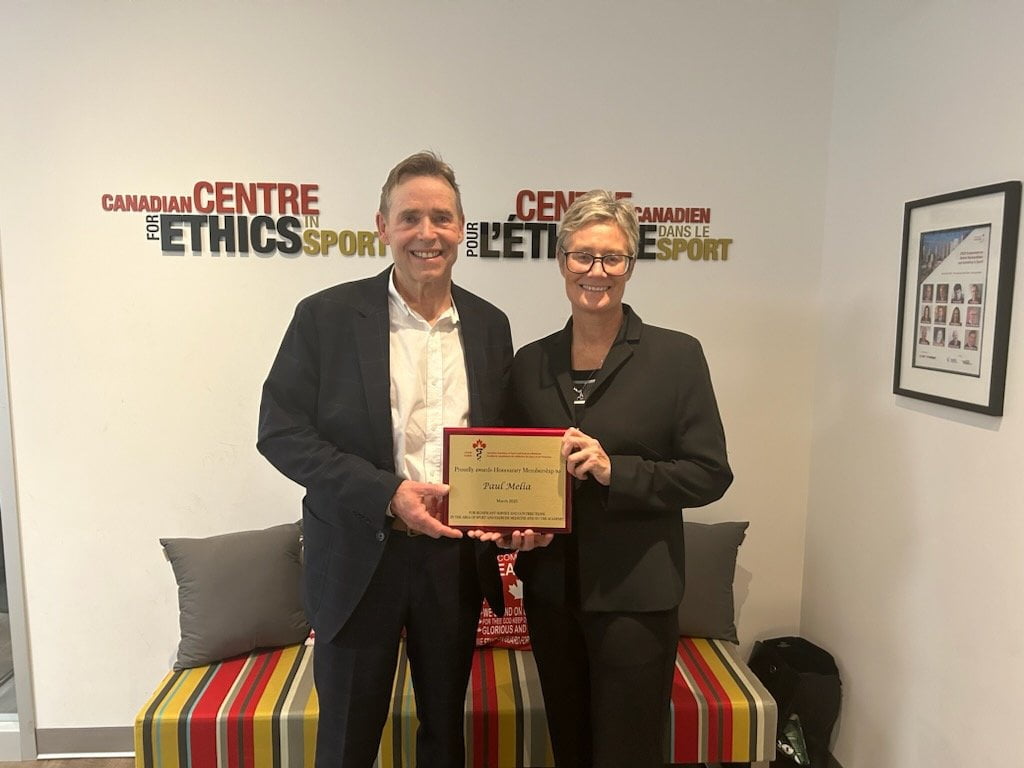 CASEM Appoints Paul Melia as Honorary Member
December 12, 2022 – The Canadian Academy of Sport and Exercise Medicine (CASEM) is proud to award Paul Melia with the Honorary Member Award for his significant contributions to CASEM.
Paul has demonstrated a tireless commitment in his work as President and CEO of the Canadian Centre for Ethics in Sport (CCES) in the fostering of ethical sport in Canada and has been a leader in the world of anti-doping and Paul has worked hard during his 30-year tenure to continue to promote not only ethics in sport but the promotion of value-based sport, integrity in sport and more recently safe sport.
Under Paul's leadership, CCES has been a tremendous supporter of CASEM. They have steadfastly worked to ensure that anti-doping remained an integral part of sport medicine and team physician practice.
Honorary Members have historically been appointed only once per decade and Paul is the first non-physician to be appointed by CASEM. View previous recipients of the award and read more about CASEM's awards here.
More about CASEM's Honorary Member Award:
An "Honorary Member" is an individual who is granted membership in the Academy as an Honorary Member. In order to be eligible as an Honorary Member, the individual must have demonstrated a unique involvement or achievement in the area of sport or sport medicine or with the Academy or whose reputation, achievements or contributions have brought honour and prestige to the Academy.
For further information, please contact:
Dawn Haworth, Executive Director, CASEM
dhaworth@casem-acmse.org