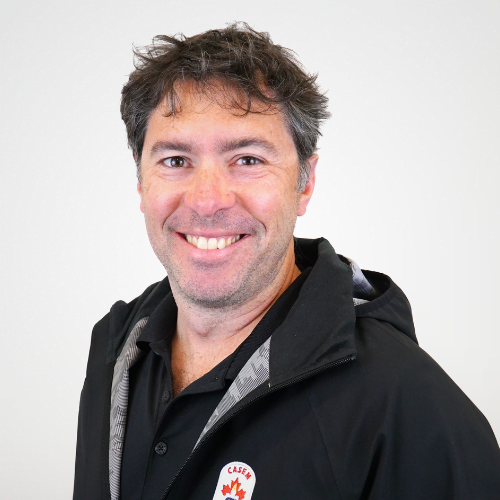 Get To Know CASEM's New Board Member: Dr. Nathan Urquhart
Dr. Nathan Urquhart joins us as one of two incoming board members in 2023. Get to know this Orthopaedic Surgeon from Halifax.
1. Why did you choose sport medicine?
I played a ton of sports growing up and smashed my self up.  Figured I would try to put myself back together.
2. Why did you join the CASEM board?
I think the CASEM group is a great group of people to learn from and get to know.  I see it as a way to help grow the sports medicine community particularly out east so that people can access and receive high level care.
3. What is the greatest challenge sport medicine docs are facing today?
Awareness and financial renumeration.  Awareness for the general population to know the knowledge and service provided by CASEM members and financial renumeration for often complex care provided to patients.  This can include the spectrum of concussion care to getting someone back exercising after a tricky soft tissue injury.
4. What do sport medicine physicians do best?
Listen to their patients and drill down on the nuance of their sports and activities to get them back out there.
5. Provide one fun fact about you?
In training I spent a great deal of time in Africa and India and have delivered over a 100 babies between there and the IWK/Grace.  Lets see any other orthopaedic surgeons top that.
6. What do you do for physical activity?
Running is my biggest activity.  I also ski, golf, SUP, kiteboard, and play hockey.
7. If you could meet any legendary athlete past or present, who would it be?
Probably Muhammad Ali.  He really is probably the most transcendent athlete of all time.
8. What is your favourite sport movie?
Main stream Happy Gilmore but I try to get out to Banff Film Fest screening in Halifax every year.
9. If you could be a professional athlete in any sport, which one would you choose and why?
As a kid I would say hockey.  Now would say golf.  Easier on the body and longer career.
10. What is your favourite outdoor activity to participate in?
Running
11. What's one new thing you have learned in the last week?
Unfortunately continuing to learn the impact of poorly rolled out new health care initiatives.
12. What are you currently reading?
Four foundations of golf
–
Continue reading: