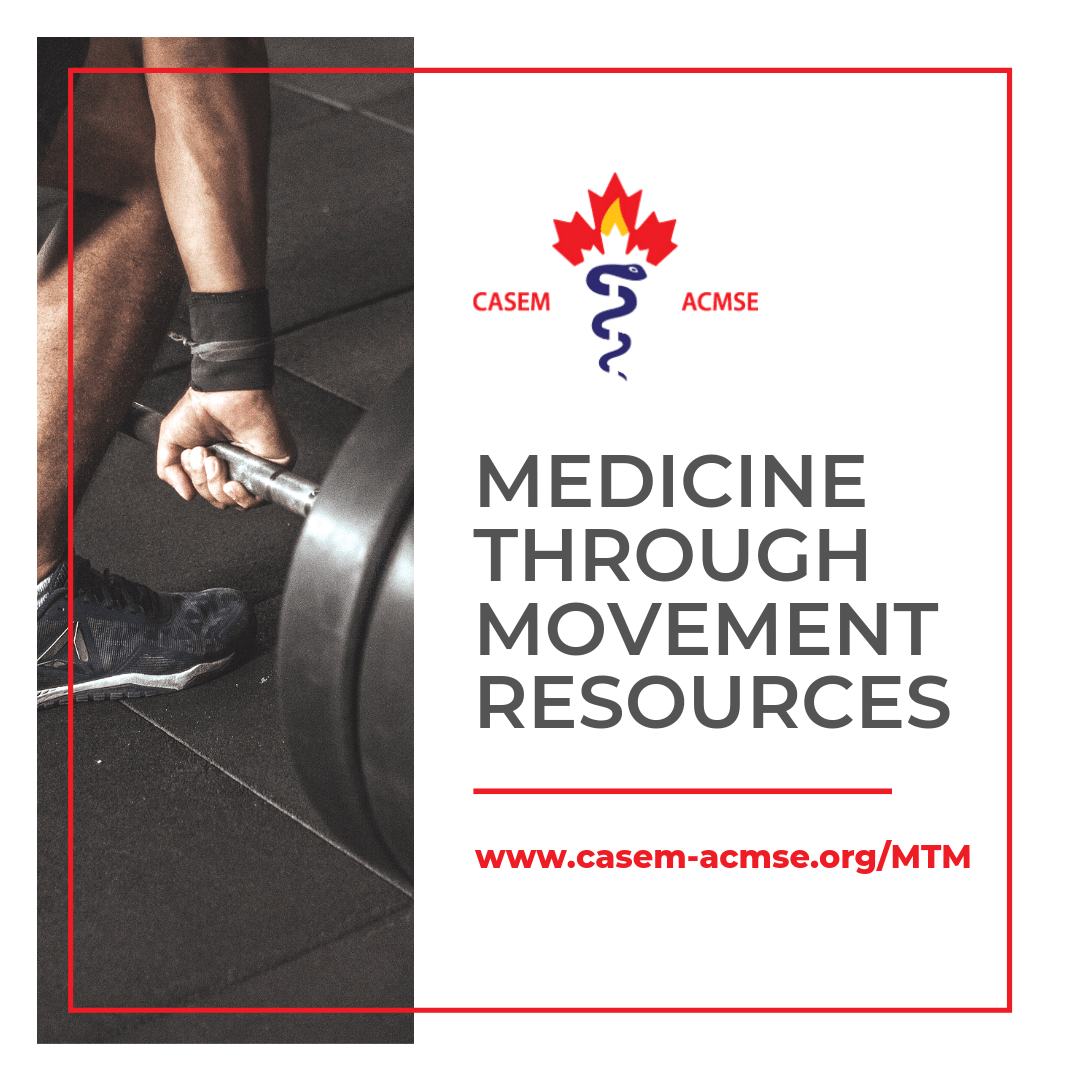 Canadian Academy of Sport and Exercise Medicine Launches Hub for Medicine Through Movement Resources
CASEM is proud to launch its Medicine Through Movement (MTM) Resource page to be a hub for evidence-based research on health enhancing physical activity.
Created in conjunction with Dr. Jane Thornton, the idea came together after CASEM hosted the first MTM Conference in Ottawa to highlight the benefits of physical activity across a spectrum of chronic diseases.
"There are already a lot of great resources in the community and important research being done on the role that physical activity could play in the prevention, treatment and management of several chronic diseases. We wanted to have a place that brought all of those resources together to make it easy for doctors and patients to learn more and become educated on the topic," said Dr. Tatiana Jevremovic, CASEM board member.
The page will be updated with new research and resources as they become available. If you know of any that should be a part of this hub please reach out to admin@casem-acmse.org