Sports Medicine Physician – Toronto Rock Athletic Centre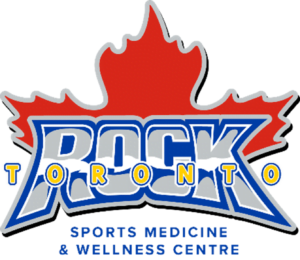 LOCATION: Toronto Rock Sports Medicine & Wellness Centre
Toronto Rock Athletic Centre, 1132 Invicta Drive, Oakville, ON
POSITION TYPE: Part-time / Flexible hours and schedule
The Toronto Rock Sports Medicine and Wellness Centre, a newly established stateof-the-art clinic located within the Toronto Rock Athletic Centre (TRAC) in Oakville,
Ontario is excited to announce our grand opening in the Spring of 2023! The TRAC
is the official training facility of the Toronto Rock Lacrosse professional sports team
and home to numerous youth and adult sports programs.
Our multidisciplinary clinic is actively seeking a client-centered Sports Medicine
Physician to join our health care team. We are looking for a physician who is highly
motivated, passionate about working within a multidisciplinary team and committed
to providing the highest standard of care to our entire patient population, which
includes high performance and professional athletes and active people of all ages
and abilities.
The Centre's vision is to provide excellence in clinical care to our entire community
of active individuals. Through a multi-disciplinary approach to treatment, each
client's return to optimal health will be promoted through individualized treatments
and active rehabilitation.
QUALIFICATIONS:
The Rock Sports Medicine and Wellness Centre's "Sports Medicine Physician" role requires a Candidate who possesses the following qualifications and attributes:
Doctor of Medicine degree (MD) and valid license to practice in Canada
Licensed Primary Care physician in good standing with the College of Physicians and Surgeons of Ontario
Holds Diploma in Sport Medicine through the Canadian Academy of Sport and Exercise Medicine (CASEM)
Holds medical malpractice insurance through the CMPA or equivalent
Experience and expertise working within a multidisciplinary environment and in the provision of care within an integrated sport team (IST) model
Evidence of experience in leading and managing teams and documented success of fostering a positive and constructive workplace culture
An individual who consistently upholds professional behaviours and attitudes of a leader in a Centre of Excellence specializing in sports medicine and athlete care
ASSETS:
Completion of Fellowship training in Sports Medicine or equivalent education and training
Past relevant experience working in a professional/elite sport setting
If you are interested in growing as a physician in a sports medicine setting, being a valued member of a professional, multidisciplinary team and working in a newly developed clinic within a world class lacrosse and sport facility, then this is an opportunity you won't want to miss!
APPLICATION INSTRUCTIONS:
Qualified Candidates are invited to submit a cover letter and curriculum vitae via email to the Toronto Rock Sports Medicine and Wellness Centre:
Email: sportsmed@torontorock.com
Applications will be accepted and reviewed until April 21st, 2023. Successful candidates will be notified of an interview date by April 28th.
We thank all applicants for their interest; however only those requested for an interview will be contacted.