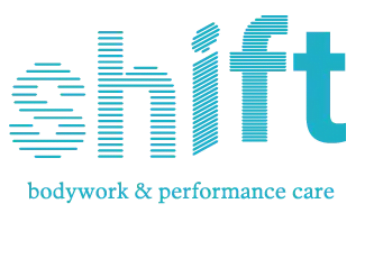 Sports Medicine Physician – Shift Bodywork & Performance Care in Toronto
The Role: Shift is seeking a dynamic and energetic certified Sports Medicine Physician who enjoys working in a collaborative multidisciplinary care setting. This physician would be working primarily alongside Physiotherapy, Chiropractic, Registered Massage & Athletic Therapy, as well as Osteopathy, and Traditional Chinese Medicine practitioners.
About Us: Established in 2020, Shift Bodywork & Performance Care was created with a vision for a more comprehensive approach to treatment and performance. Collectively, we explore how adaptation impacts the body post-injury to create lasting dysfunction. Through movement, manual therapy and repatterning, we guide the body to reorganize and shift towards a state in which it thrives. We incorporate transformative techniques that combine the science and art of healing to promote a shift away from pain and towards improved function, movement, and performance.
We understand how important it is to surround yourself with experienced, innovative practitioners, and we have built a culture of mentorship and collaboration that encourages our practitioners to evolve in order to provide more functional, game-changing solutions for our clients.
Our Team of 15 practitioners is located at 388 Carlaw Avenue, in the heart of Leslieville at Dundas and Carlaw.
On Site 6 Private treatment rooms and a large curated movement and rehab space create an environment for our clients to effectively rehabilitate injury, reduce pain, optimize their performance, and thrive. 3000 sq ft of space in a large commercial space affords Shift ample opportunity to stock braces, and other equipment to support medical care.
Our Patients are committed partners in their health care journey so outstanding communication skills and an excellent bedside manner are a must. Physician candidates must be interested in how to link innovative techniques with best-practice evidence-based medical care within a collaborative care model. They include recreational and weekend warrior athletes, competitive & professional athletes, as well as general MSK concerns.
The Accountabilities: • open communication and collaboration across disciplines within the clinic. • See Shift clients by appointment in-clinic with an option for virtual care • Proficiency with ultrasound guided interventional therapies, including hyaluronic acid preparations, cortisone, and Platelet Rich Plasma (PRP) therapy.an asset •
The Requirements:
Degree in Medicine (MD)
CCFP Designation
Registered and in good standing with the College of Physicians and Surgeons of Ontario and currently licensed to practice in Ontario
Sports Medicine Diploma through CASEM or similar organization with a Focused Practice Designation for Sports Medicine
Outstanding communication skills and an excellent bedside manner
Experience working with competitive athletes is an asset
Experience and training in ultrasound guided injection therapies, guided interventional therapies, including Platelet Rich Plasma (PRP) therapy is an required
This is an Independent Contractor role with part-time building to potential full time hours that reports the Co-owners of the clinic. For more information, visit www.shiftbodywork.com
We strive to nurture a culture for all staff to participate and succeed at work; respect, inclusion, and communication are core values at Shift. If these principles resonate with you, we encourage you to apply! info@shiftbodywork.com Subject Line: Sports Medicine Position.
Sincerely,
Jamie Camp