360 Concussion Care – Ottawa and Toronto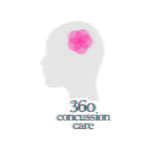 Position: Physician (concussion population)
City: Ottawa and Toronto
Province: Ontario
Contact: info@360concussioncare.com
Phone: 613-668-0360
Website:  www.360concussioncare.com
---
360 Concussion Care is a multi-disciplinary concussion clinic, providing concussion rehabilitation services. We provide physician-led, interdisciplinary, evidence-based patient care and place a high emphasis on patient coaching and education. We operate as a learning health system, working collaboratively with leading hospitals and universities to generate the research and learnings, through our patient care, that will continue to improve concussion prevention and treatment. We opened our first clinic in Ottawa in September 2020, and will be opening our second clinic in Toronto in spring 2021.
We are seeking a skilled physician to join our team of concussion experts. In this role you would work with a varied patient demographic presenting with a range of concussion/post-concussion symptoms (PCS) and you would lead an integrated interdisciplinary team to help patients progress through their recovery.
Work could be part-time, flexible hours, with a minimum commitment of 1 day per week.
Candidate would be trained and mentored by an experienced team of globally recognized concussion researchers and health care professionals (medical doctors, occupational therapists, physiotherapists, and psychologists). In addition to clinical practice, the candidate would have the ability to engage in research.
Candidates must have practice experience delivering care to patients who have experienced a concussion (children and/or adults), and/or an interest in pursuing further continuing education.
Candidate must be an active independent practice member of, and in good standing with, the College of Physicians and Surgeons of Ontario (CPSO).
---
For more information, please visit our website:  www.360concussioncare.com.
Interested candidates should submit CV and letter of interest to info@360concussioncare.com.