Cycling Injuries, Illness and Performance Webinar Series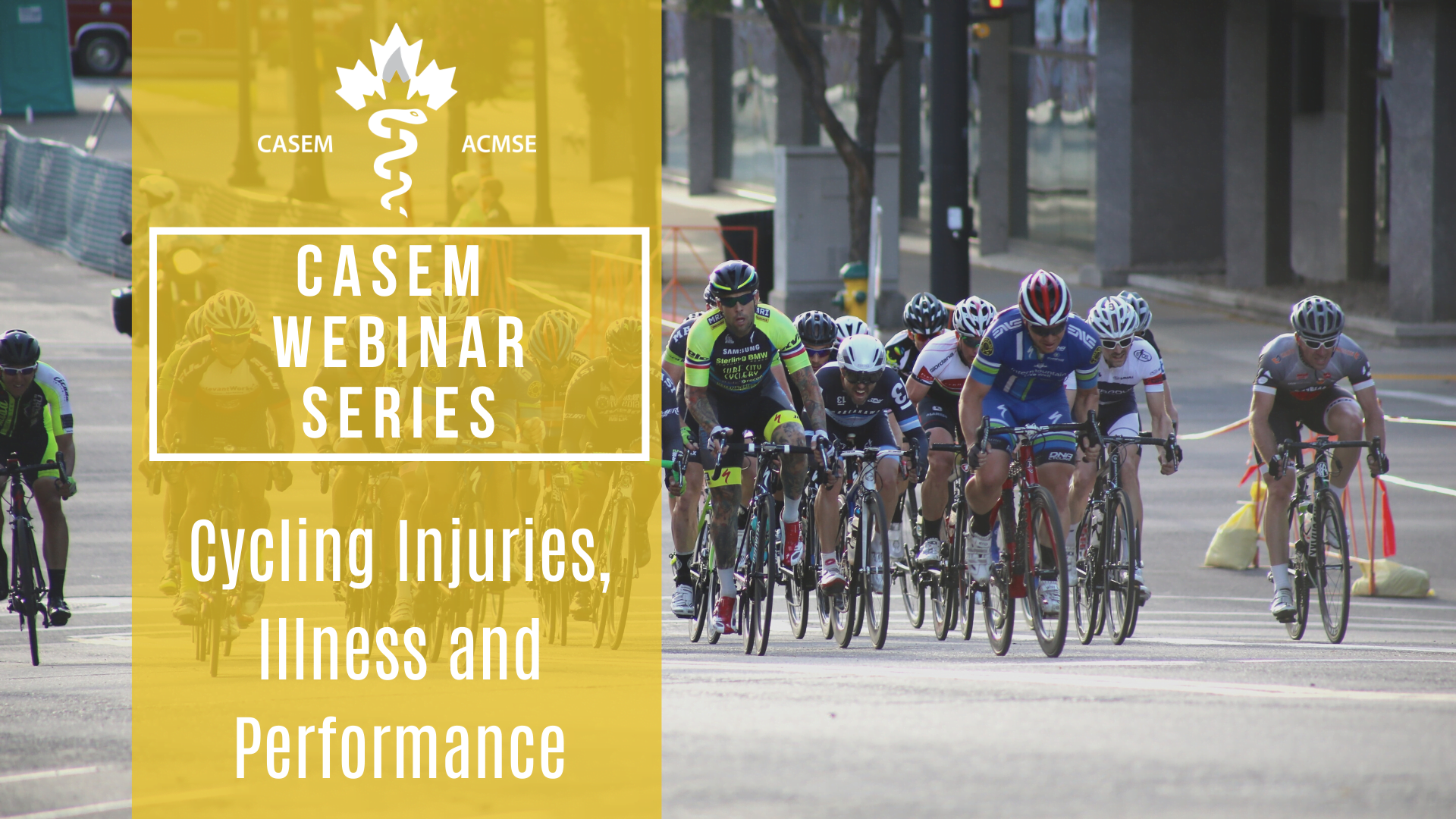 If you enjoy learning, cycling and wine tasting then this is the course for you. Led by Dr Wade Elliott, team physician for Cycling Canada, this 3 session webinar series will cover all aspects of sport medicine and team physician coverage as it pertains to the cyclist and cycling.
When?
Thursday evening at 8pm EST /5pm PSTon the 10th, 17th and 24th of September 2020
You can attend as few or as many sessions as you wish, however you must attend all 3 of them to receive the Mainpro + credits.
Duration? 
This webinar series will consist of 3 sessions, each lasting about 90mins with 2-3 speakers each presenting 1 topic
How? 
Via Zoom webinars, once registered through the CASEM website, you will receive an email with the zoom registration link
Cost? 
There is no cost to CASEM members. The cost for Non Members is either $30 for one session or $75 for the series.
Topics?
This 3 session webinar series will cover all aspects of cycling injuries, diagnosis, injury prevention and management across road, mountain and track cycling in both abled bodied and adaptive cycling
September 10th 
September 17th 
September 24th 
Accreditation
You must attend all four zoom sessions to receive a certificate of attendance.
Target?
The target audience is a physician of any specialty, with or without their CASEM diploma, who wishes to develop and enhance their knowledge of and skill in the care of the athlete. This webinar series may also be of interest to allied health professionals.