CASEM Team Physician Course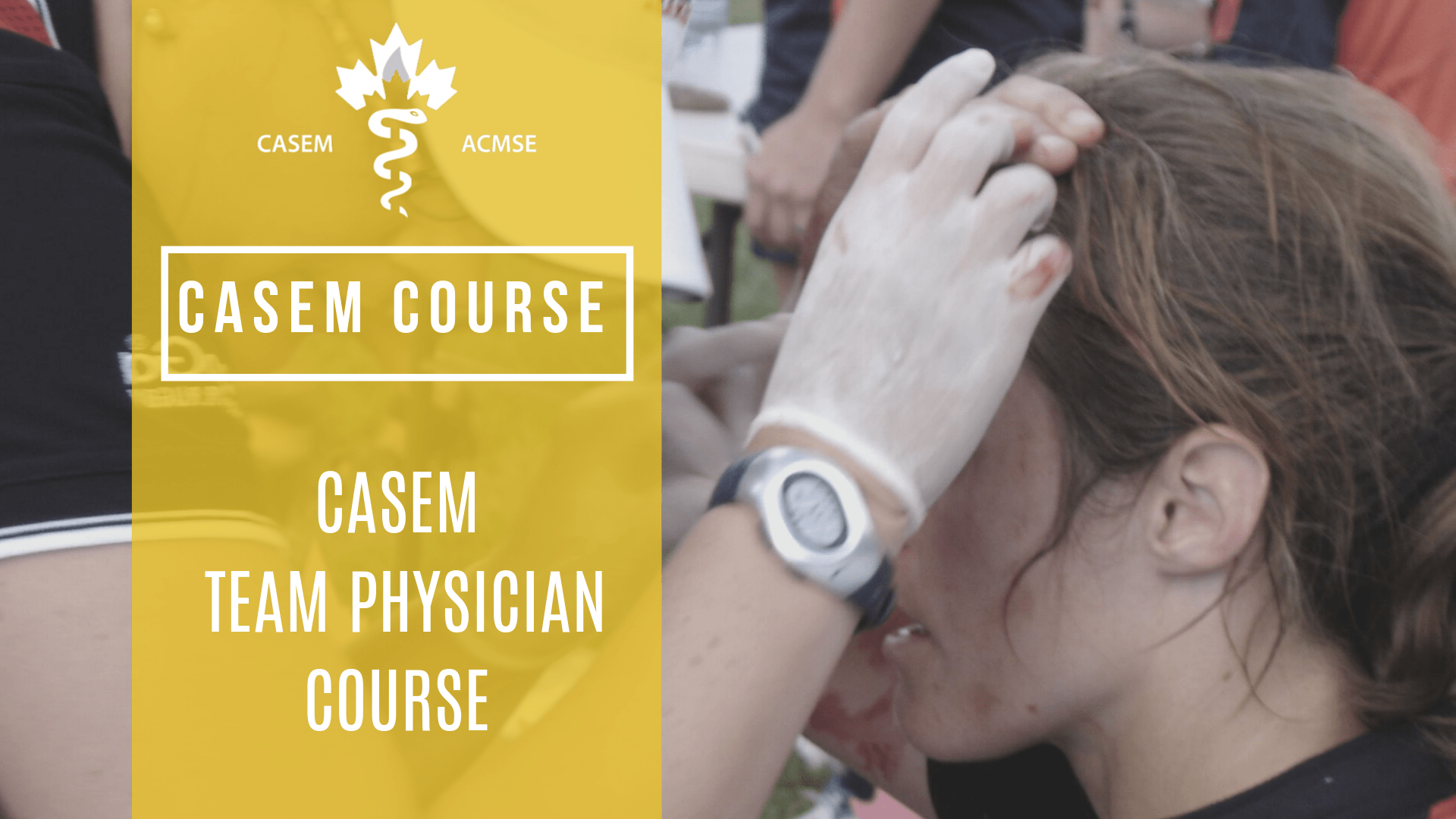 ***THIS IS A PRECONFERENCE IN CONJUNCTION WITH CASEM'S ANNUAL SYMPOSIUM IN BANFF, AB. ***
This two-day course, chaired by Dr. Taryn Taylor, will address and prepare physicians to provide medical care to athletes.
The target audience is a physician of any specialty, with or without their CASEM diploma, who wishes to develop and enhance their knowledge of and skill in the care of the athlete and the role of the team physician. This course may also be of interest to allied health professionals who are involved with the care of the athlete of sports teams
The course will be held Monday and Tuesday, 27-28th of April 2020 in Banff, AB at the Fairmont Banff Springs. Registration includes breakfast, lunch and breaks.
Please note this is a preconference in conjunction with CASEM's annual symposium – for more information on CASEM's annual symposium, please visit the webpage here.