CASEM Medicine Through Movement Webinar Series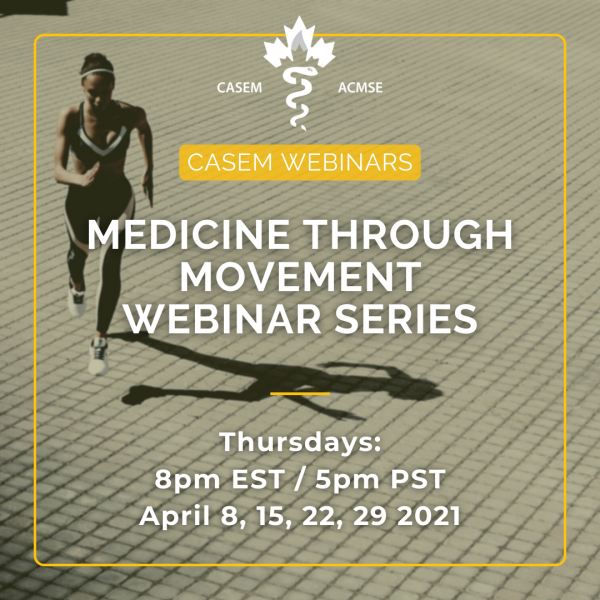 Canadian Academy of Sport and Exercise Medicine presents the Medicine Through Movement: How Physical Activity is Changing Healthcare Webinar Series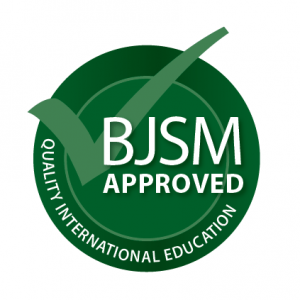 When
Join us in this 4 session webinar series on Thursdays at 8pm EST /5pm PST on April 8th, 15th, 22th, 29th 2021!
Duration and Accreditation
This webinar series will consist of 4 sessions, each lasting about 90mins with 2 speakers each presenting a 40min topic. To claim your CFPC Mainpro+ credits, you must attend all 4 sessions.
This one-credit-per-hour Group Learning program has been certified by the College of Family Physicians of Canada and the Ontario Chapter for up to 6 Mainpro+® credits.
How 
Via Zoom webinars, once registered through the CASEM website, you will receive an email with the zoom registration link. CPD Subscribers will automatically be registered.
Course Objectives 
This course will provide, through an evidence based lens, the rationale for the use of activity and movement as medicine, practical guidance on how to implement and monitor appropriate exercise modalities in clinical practice and what clinical outcomes can be expected when these evidence based, safe and healthy techniques are employed.