CASEM Endurance Sport Medicine Course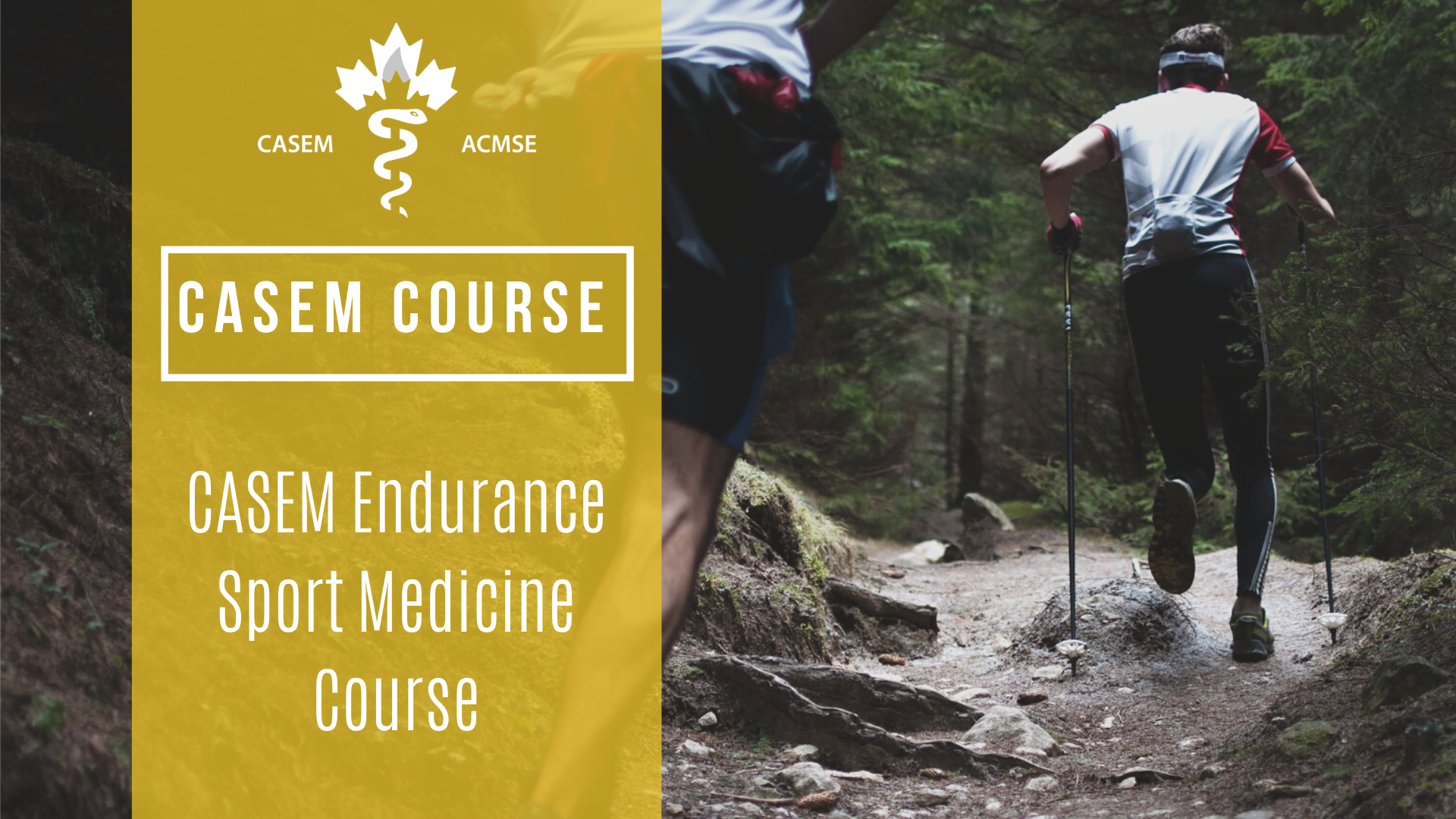 ***THIS IS A PRE-CONFERENCE IN CONJUNCTION WITH CASEM'S ANNUAL SYMPOSIUM IN BANFF, AB. ***
This course is intended for physicians specializing in sports medicine as well as physiotherapists, athletic therapists, nurses and other health care professionals with an interest in endurance medicine and active patients.
The course will provide both workshop sessions and didactic lectures to provide the learner with the clinical expertise to manage the medical needs of endurance athletes.
At the end of the workshop, the learner will be able to:
• Identify effective interventions to prevent, treat and rehabilitate common injuries from swimming, biking and running in endurance athletes through a series of lectures and workshops;
• Have a plan to deal with prevention, training and return to play issues including nutritional and physical realms for the endurance athlete.
The course will be held Wednesday, 29th of April 2020 in Banff, AB at the Fairmont Banff Springs. Registration includes breakfast, lunch and breaks.