CASEM Book Club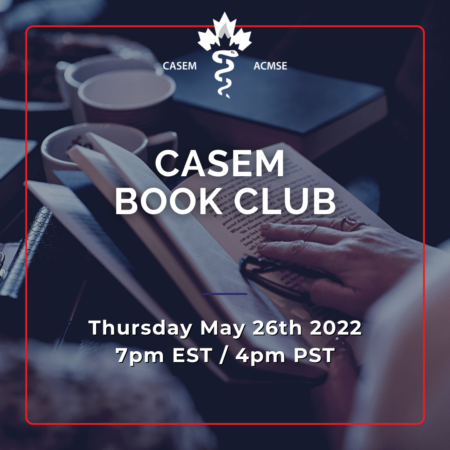 Join CASEM's Book Club!
Thursday, May 26th starting at 7pm ET / 5pm MT / 4pm PT
via Zoom
Grab a book, a drink and connect with colleagues in a new and relaxed way as you join us for our first ever CASEM book club this upcoming May 26th evening.

The first book club pick for this month wil be Endure: Mind, Body and the Curiously Elastic Limits of Human Performance! On May 26th we will be joined by the author and fellow athlete, Alex Hutchinson, for a discussion and Q&A! More information on the book and author are below. A Zoom meeting link will be sent out as we approach the date.

Book is available online wherever books are sold or support your local bookstore! 

"Limits are an illusion: discover the revolutionary account of the science and psychology of endurance, revealing the secrets of reaching the hidden extra potential within us all. The capacity to endure is the key trait that underlies great performance in virtually every field. But what if we all can go farther, push harder, and achieve more than we think we're capable of?"

BOOK DETAILS AND AUTHOR BIO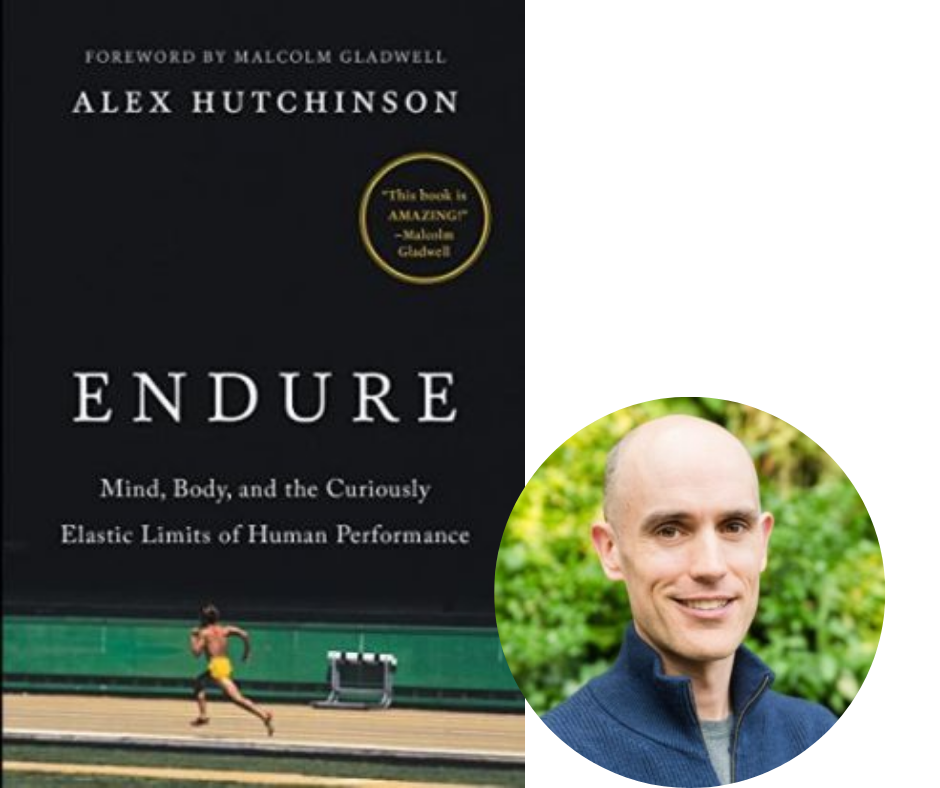 Endure: Mind, Body, and the Curiously Elastic Limits of Human Performance
From running a two-hour marathon to summiting Mount Everest, we're fascinated by the extremes of human endurance, constantly testing both our physical and psychological limits.
How high or far or fast can humans go? And what about individual potential: what defines a person's limits?
For years, physiology determined the answer: heart size, lung capacity, and muscle strength. But over the past decade, a wave of dramatic findings in the cutting-edge science of endurance has completely overturned our understanding of human limitation. Endure widely disseminates these findings for the first time: It's the brain that dictates how far we can go—which means we can always push ourselves further.
Hutchinson presents an overview of science's search for understanding human fatigue, from crude experiments with electricity and frogs' legs to sophisticated brain imaging technology. Going beyond the traditional mechanical view of human limits (like a car with a brick on its gas pedal, we go until the tank runs out of gas), he instead argues that a key element in endurance is how the brain responds to distress signals—whether heat, or cold, or muscles screaming with lactic acid—and reveals that we can train to improve brain response.
An elite distance runner himself, Hutchinson takes us to the forefront of the new sports psychology—brain electrode jolts, computer-based training, subliminal messaging—and presents startling new discoveries enhancing the performance of athletes today and shows how anyone can utilize these tactics to bolster their own performance—and get the most out of their bodies.
Alex Hutchinson, PhD
Alex Hutchinson is a columnist for Outside magazine and was a long-time columnist for Runner's World. A National Magazine Award winner, he is a regular contributor to The New Yorker online, pens the weekly "Jockology" column in the Toronto Globe and Mail, and writes for the New York Times. FiveThirtyEight recently named him one of their "favorite running science geeks." He was a two-time finalist in the 1,500 meters at the Canadian Olympic Trials, and represented Canada internationally in track, cross-country, road racing, and mountain running competitions. He holds a Ph.D. in physics from the University of Cambridge, and has worked as a researcher for the U.S. National Security Agency. He lives in Toronto, Canada.