CASEM Basic Team Physician Development Course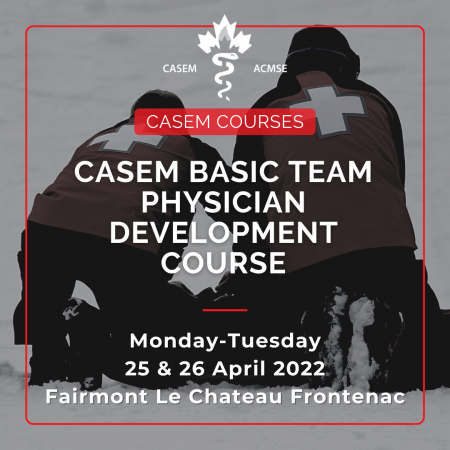 The goal of the course is to prepare physicians to provide medical care to athletes in their role as team physician.
The target audience is a physician of any specialty, with our without their CASEM diploma, who wishes to develop and enhance their knowledge of and skill in the care of the athlete and the role of the team physician. This course may also be of interest to allied health professionals who are involved in athlete care as part of a sports team.
Course Objectives
To address the key components of sport medicine skills in a practical case based approach within realistic scenarios.

To deliver the course content in an interactive learning format that integrates the principles of adult education with updated teaching technology.

To ensure that excellent quality faculty are selected which offer leadership, mentoring and gold standard principles of care.