CASEM Advanced Sport Medicine Course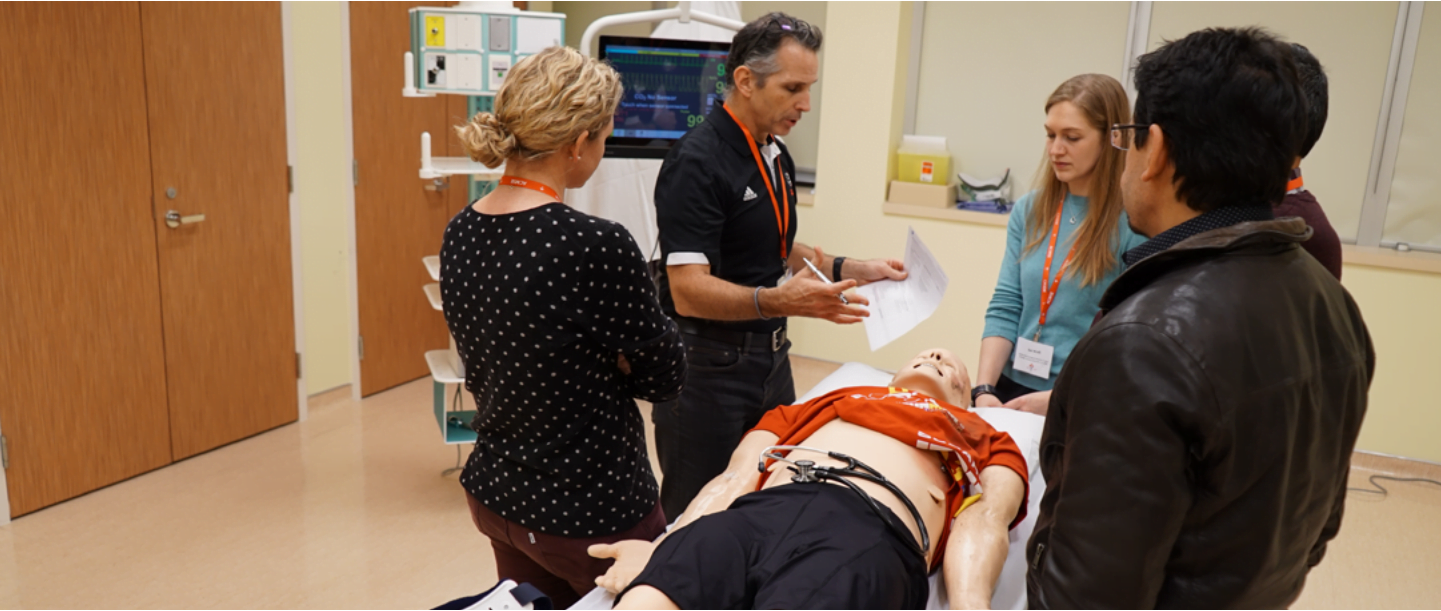 Well it's back – the CASEM Advanced Sport Medicine Course returns to the University of Ottawa Skills and Simulation Centre (uOSSC), Ottawa, ON the 9-10 November, 2019 weekend.
For those of you who are not familiar with the course, this two-day intensive course is a hands-on, practical case-based approach to advanced sport medicine.  Four modules spread over two days are presented initiated by a mass-casualty scenario.  The Faculty are all experienced practitioners who will provide an experience second-to-none and our partner, uOSSC, provide the educational expertise as well as the site, sounds and equipment to make this course as realistic as possible.
Course Objectives:
To acquire the ability to develop and implement an integrated plan to effectively deal with potential emergencies occurring at a busy competition venue.
To deliver the course content in an interactive learning format that integrates the principles of adult education with updated teaching technology in practical sessions where skills and theory are challenged and refined.
To ensure that excellent quality faculty are selected which offer leadership, mentoring and gold standard principles of care.
Due to the nature of the course, registration is restricted to 24 participants – the student-teacher ratio is low, the sessions are highly interactive and 100% participation is mandatory.
Accommodation: Delta Ottawa City Centre (101 Lyon St North, Ottawa, ON K1R 5T9)
Single/Double Rooms $129.00
Reservations can be made by calling Marriot Reservations at 1-888-236-2427. Please identify yourselves as being part of the Canadian Academy of Sport & Exercise Medicine group staying t the Delta Ottawa City Centre.
The following rate will be offered to Canadian Academy of Sport & Exercise Medicine guests until Thursday, October 10, 2019