7th Annual Sports Medicine, Orthopedic & Trauma Symposium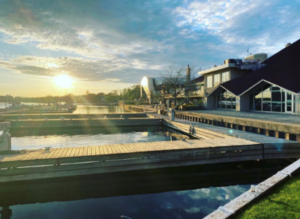 Date: Saturday, July  9th, 2022
Postponed from initial date of February 5th 2022 due to Omicron
Dear colleagues, 
I am pleased to welcome you to the 2022 7th Annual Nguyen Sports Medicine, Orthopedic & Trauma Symposium which aims to gather a broad spectrum of sub-specialties to discuss and debate recent advances in the field of health care, sports performance, orthopedic surgery, and sports medicine. The aim of the symposium is to present a non-didactic, interactive, concise, focused, and practical, 'use tomorrow' approach to common clinical scenarios in sports medicine. The perspective is multifaceted and is seen through the lens of the various sub-specialties of primary care medicine, sports medicine, orthopedic surgery, physiotherapy, osteopathy, chiropractic therapy, athletic training, coaching, teaching, nursing, law, politics, and business. 
The sports medicine symposium held on Saturday February 1st, 2020 was a success and I would like to again thank the scientific committee, guest speakers, and all attendees for taking the time from their busy family and work commitments, brave the weather, overcome family medical and life emergencies, and travel from far to attend this special event to share their knowledge with you. I demand the best of the speakers in terms of their knowledge and expertise, dedication to this event, and presentation styles. I thank them deeply for their patience and understanding. 
Learning objectives:  
Improve your knowledge of: 
1. The up-to date management of sports-related injuries on and off the field and in the office setting(epidemiology, mechanism of injury, diagnosis, prevention, treatment)
2. Management of common injuries/tendinopathies in specific sports (soccer, basketball, hockey, performance arts) and in special subgroups (female athletes, pediatrics). 
3. The anatomy and pathology of injuries with X-ray, MRI & surgical/arthroscopic correlations. 
4. The physical examination of the shoulder, elbow, and knee via live hands-on demonstrations, images and videos 
5. Surgical indications for sports-related fractures and injuries commonly seen in the office
6. Joint injection techniques with hands-on and video education tools. 
7. Management of concussions
8. Recent research advances in the sports medicine literature.
These learning objectives were developed based on requests from the sports medicine community in the Greater Toronto Area throughout the years. Learning is achieved via podium presentations, direct interaction with experts in the field, posters, electronic posters, education booths, videos, practical hands-on sessions, and scientific exhibits. Questions will be posed in the evaluation forms to assess the knowledge achieved by the participants. Answers will be posted on the website after the symposium and the aim is to translate this newly acquired knowledge into better patient care and health outcomes. 
I look forward to the lively debates, questions, and contributions from our scientific committee/attendees. 
An 'Excellence in Sports Medicine Education' award will be presented to the best presenter of the symposium. 
Please also save the date Saturday February 11th, 2023 for next year's 8th Annual sports medicine symposium. 
Regards, 
Dr. Duong Nguyen (Program Director)