CASEM Cycling Injuries, Illness and Performance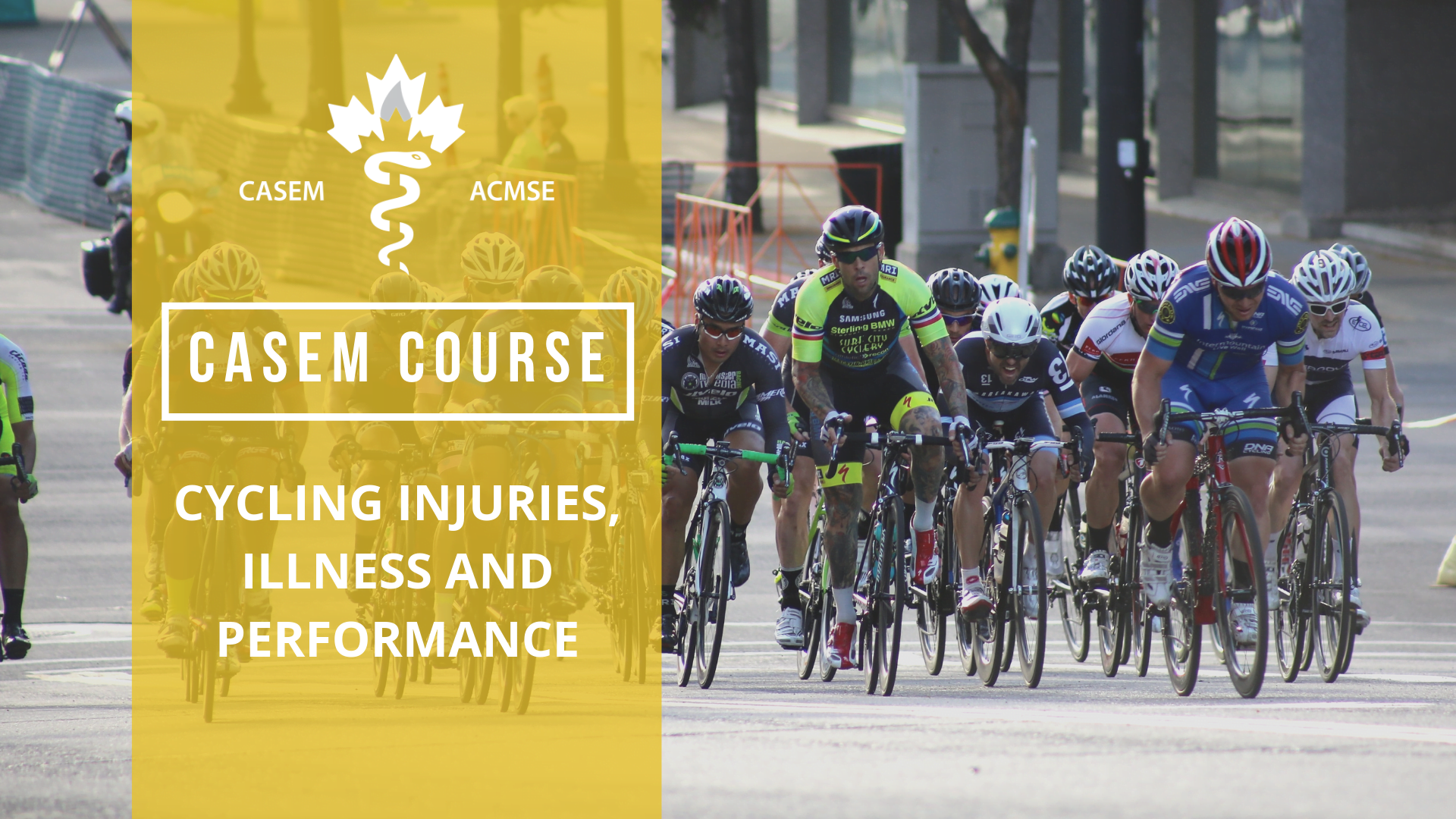 From the Track to the Mountains
NEW NEW NEW! Thursday and Friday, October 3-4, 2019
CASEM is excited to launch a new addition to its smorgasbord of CPD with the unveiling of its program on sport medicine and the cyclist.
If you enjoy learning, cycling and wine tasting then this is the course for you. Registration includes breakfast and lunch on both days as well as a wine and dine evening at a local winery on the Thursday, October 3rd. 
Location: The course will take place in the heart of the Niagara wine region at the White Oaks Conference Resort & Spa (253 Taylor Rd, Niagara-on-the-Lake, ON L0S 1J0 ) and participants will enjoy the opportunity to learn, cycle and discover the wineries of the locale.
Program: Led by Dr Wade Elliott, team physician for Cycling Canada, this two half day Course will cover all aspects of sport medicine and team physician coverage as it pertains to the cyclist and cycling.