Anyone with an interest in becoming a Sport and Exercise Medicine physician must first be a graduate of a recognized medical school. There are now routes through both medical colleges (College of Family Physicians of Canada and Royal College of Physicians and Surgeons of Canada) to obtain further training in Sport & Exercise Medicine in Canada (aka CAC and AFC respectively).
The CASEM Diploma in Sport Medicine (Dip. Sport Med.) provides an additional internationally recognized certification over and above the CAC or AFC.
Education Needed To Become a Sports Medicine Physician in Canada
To become a sports medicine physician in Canada, you must begin by earning a baccalaureate degree, typically in a field such as biology.
Once you have earned your bachelor's degree, you will need to complete three or four year Medical Doctor (MD) degree program at an accredited university.
Once you have earned your MD degree, you must complete post-graduate training in family medicine or another specialty such as family practice, paediatrics, emergency medicine or orthopaedics.
After you have obtained certification in a medical specialty you must complete a 1 to 2 year sport medicine fellowship in order to earn your CASEM diploma in sport and exercise medicine.
How To Become a Sports Medicine Physician: Career Path Guide
To become a sports medicine physician, you first need to determine if this career path is right for you. Ask yourself the following questions:
Are you intrigued by the ways medicine can be used to treat athletes?
Do you excel in science and enjoy learning?
Do you have a passion for sport?
Do you have a strong memory and a genuine interest in people's health?
Are you able to put an athlete's health before the needs of his or her team?
If you've answered 'yes' to these questions, then a career sport medicine may be well suited for you! Below we've outlined what you'll need to succeed in a career as a sports medicine physician.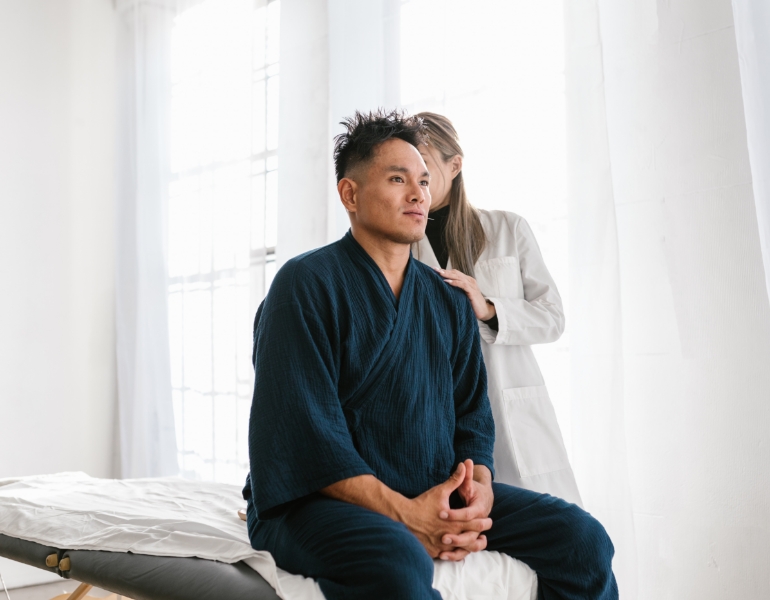 Sports Medicine Physician Job Description
Sports medicine physicians are responsible for treating musculoskeletal injuries that occur as a result of participation in sports, such as knee and shoulder injuries, ankle sprains, head injuries, tendonitis and fractures.
Sports Medicine Physician Job Duties
Help athletes maximize their performance levels
Help athletes prevent injuries
May treat chronic health conditions that can affect athletic performance
May suggest diet plans and exercise programs
Liaise with coaches, dieticians, physical therapists, strength and conditioning coaches and other personnel
Plan treatment and rehabilitation for their patients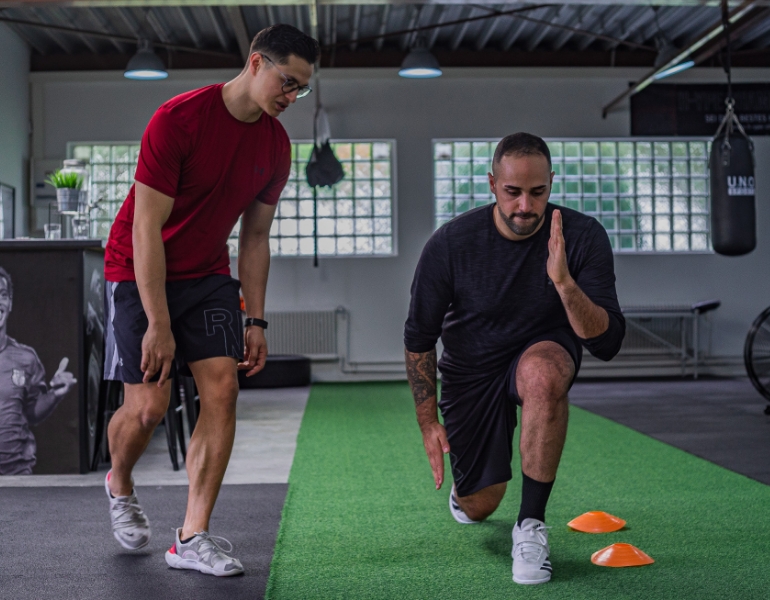 Characteristics of Successful Sports Medicine Physicians
It is very beneficial to have the following personality traits in order to become successful as a sports medicine physician:
Strong intellect, necessary to successfully complete the rigorous requirements of medical school and continued lifelong learning
Keen interest in sports
Confidence; a sports medicine physician's confidence can instill confidence in their patients
Physical, intellectual and emotional stamina needed to work long hours
Emotional strength and maturity
Able to work effectively with other healthcare practitioners, such as physical therapists
Enjoy finding solutions to problems
Empathy for a patient's physical pain
Caring, compassionate and kind
Able to communicate in clear and plain language to the athletes they treat
Who Hires Sports Medicine Physicians?
Sports medicine physicians typically work in sports medicine clinics. They may also be employed or contracted by sports teams and organizations. They may also volunteer their services for amateur sports teams and organizations.
Sports Medicine Physician Salary
The salary level of Sports Medicine Physicians can vary greatly depending on many factors, such as their level of experience, their level of education, the organization they work for, whether or not they work within a private or public healthcare system, their area of specialty and many others.